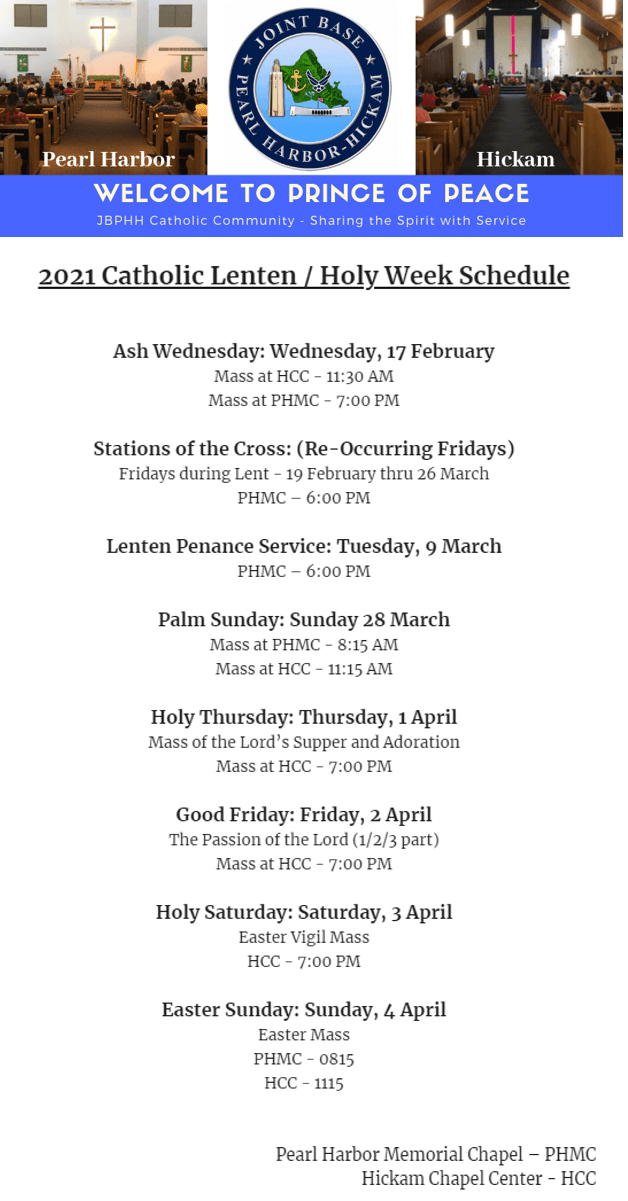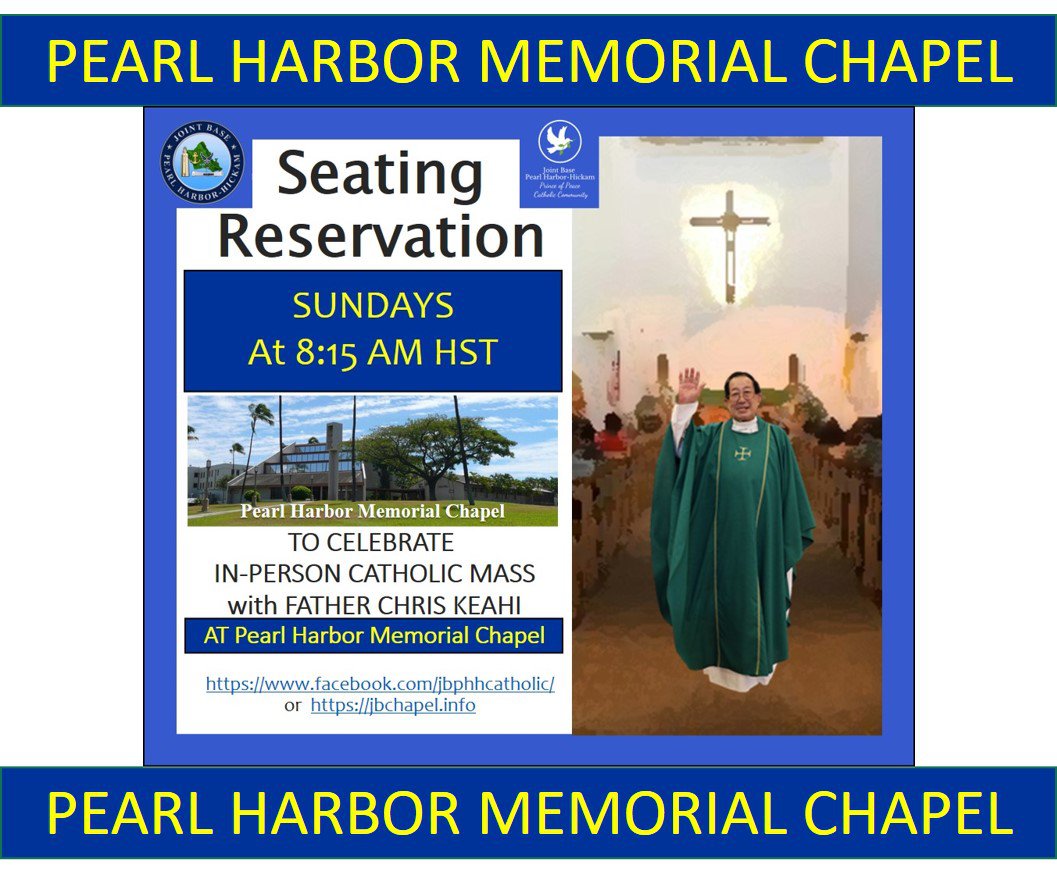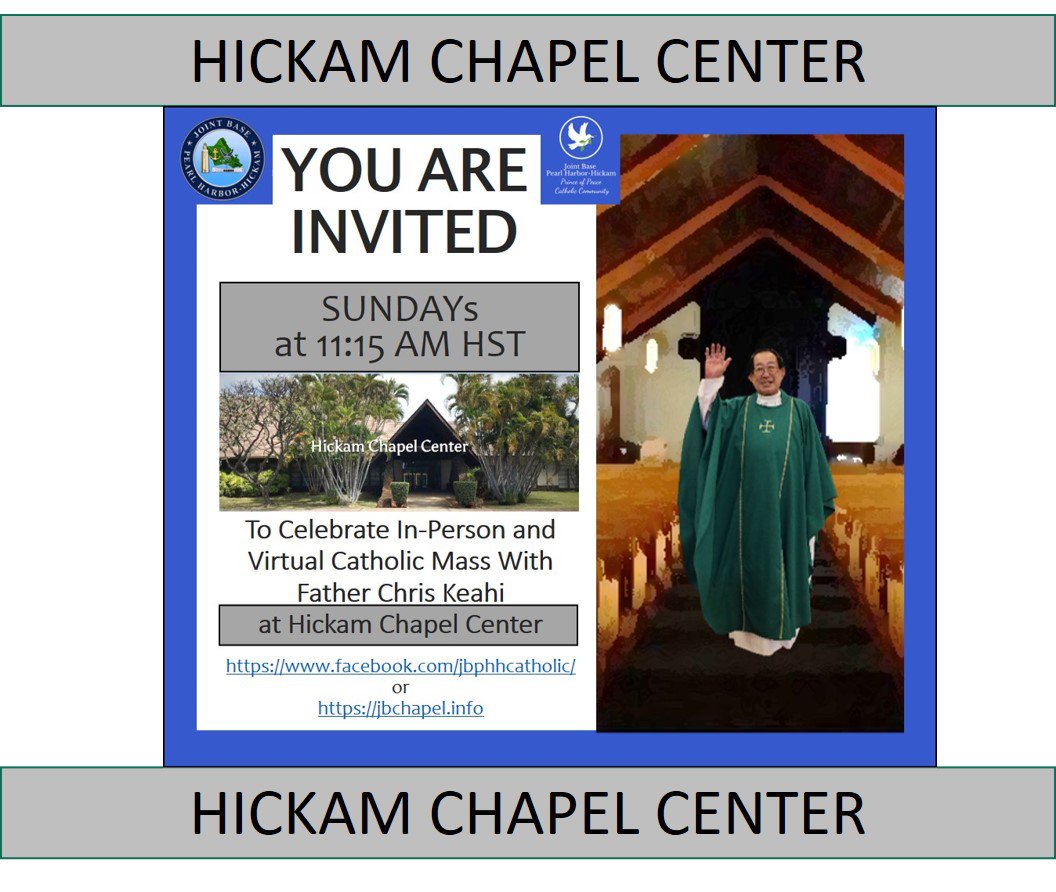 Other Virtual Live-Stream Resources
Roman Catholic Church in the States of Hawaii
Diocese of Honolulu Live-Stream Masses
click/Press: www.hictv.com
Sunday's @ 10:00 a.m. – 11:00 a.m. Live-stream of Mass
A Letter from Father Peter Dumag
The Eucharistic Precept in a Time of Pandemic:
Concerned Catholics have contacted the AMS to inquire about satisfying the Eucharistic precept during the Easter season this year. Canon 920 §1 obliges Catholics to receive Communion at least once a year after they have received Communion the first time. This general principle is further specified in paragraph two, which states that the precept must be fulfilled during the Easter season, though a just cause permits reception at another time during the year.
A year in canon law is 365 days. So as long as a person has received Communion within the last 365 days, the obligation has been fulfilled. More specifically, in universal law the Easter season runs from the Easter Vigil through Pentecost. By indult of the Holy See granted to the bishops of the United States at the Second Plenary Council of Baltimore (1866), however, for the purpose of this obligation, the Easter season extends from the first Sunday of Lent through Trinity Sunday. Given that most stay-at-home orders occurred after March 1 this year, AMS subjects who received Communion during the early weeks of Lent satisfied the precept this year.
Finally, canon 920 §2 states that a just cause excuses the faithful from the precept of receiving Communion during the Easter season. This year's unusual pandemic situation or any long-term illness—not to mention the physical or moral impossibility of receiving Communion—excuses from the precept.
Peter Dumag
These are some additional resources that are available that will help us navigate and cope with this crisis:
EWTN (Eternal Word Television Network-Channel 30 for Cable customers, Channel 261 for Dish customers) broadcasts Mass daily
Cathedral Basilica of Our Lady of Peace in Honolulu each Sunday at 9:00 a.m. and can be accessed at: https://www.facebook.com/HonoluluCathedralBasilica/
usccb.org/bible/readings for Scripture readings for Sunday, Solemnity, and Weekday Masses
The AMS app also offers resources for spiritual growth:
Contact us in the form below for connection information!
Disclaimer
The views, opinions, and programs expressed on this website are those of the JB Pearl Harbor-Hickam Chapel Worship Communities and do not reflect the official policy or position of the Department of the Navy, Department of the Air Force, Department of Defense, or the U.S. Government. This is not an Official Government Website.