Good Friday Service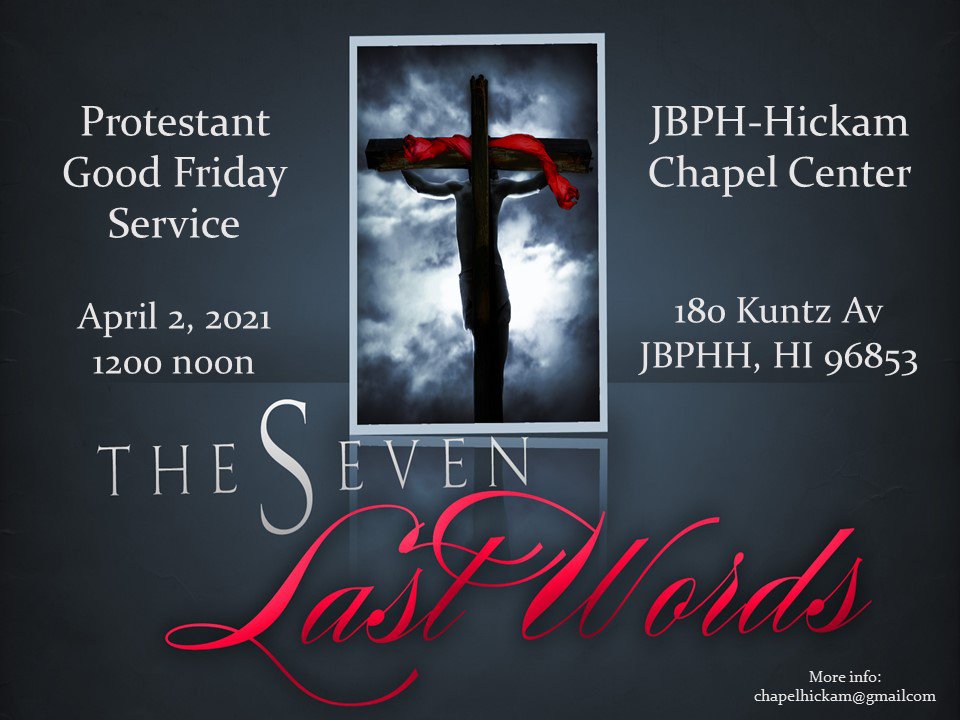 Sunday Worship
Weekly Virtual Protestant Bible Studies
Sunday Awana @ 3-5pm
Monday Women's Bible Study @ 7pm
Tuesday Men's Bible Study @ 6am
Tuesday Womens Bible Study @ 0930am
Wednesday Connect, Grow, Serve Bible Study @ 6pm
Wednesday Campus Life Youth Ministry (6-12th grade) @ 5:30-7:30pm
Thursday General Bible Study @ 8pm
Contact us in the form below for connection information!
Resources
For access to RightNow Media, which is an amazing resources for personal, family, and community Bible study, click the button below.
Contact Us
Disclaimer
The views, opinions, and programs expressed on this website are those of the JB Pearl Harbor-Hickam Chapel Worship Communities and do not reflect the official policy or position of the Department of the Navy, Department of the Air Force, Department of Defense, or the U.S. Government. This is not an Official Government Website.